We have a kick-off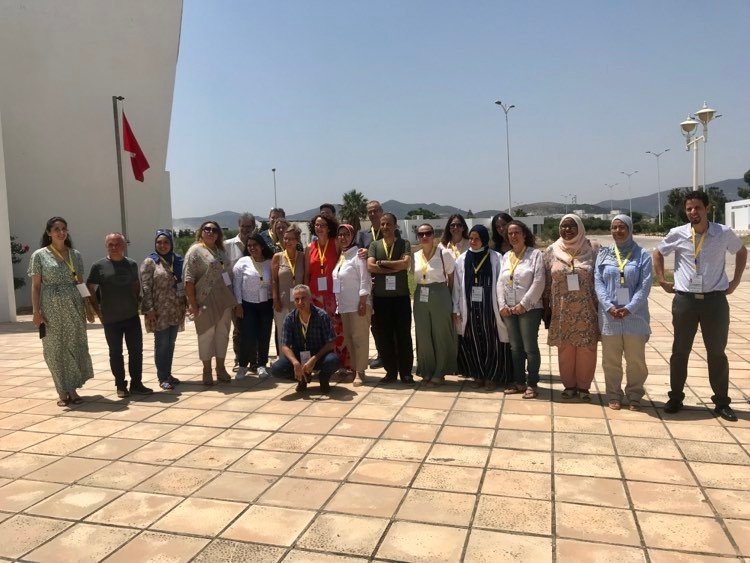 Finally we are good to go
After endless virtual meetings, we finally celebrated the kick-off meeting of our new PRIMA project #Quinoa4Med (#Q4M) from the 27th to the 28th of July at the Centre de Biotechnologie de Borj Cedria (CBBC) in Tunis, Tunesia. It was a great and inspiring experience to meet all the participants on-sight for the first time, and I am looking forward to a fruitful collaboration over the next three years.
#Q4M brings together scientific partners and societal stakeholders from five Mediterranean countries, as well as quinoa and breeding experts from Germany in order to upscale quinoa cultivation and valorisation in an integrated and systemic approach. Noteworthy for food and income security of Mediterranean smallholders, #Q4M will introduce novel and climate resilient quinoa breeding lines to diversify current cropping systems with the goal of stabilising overall harvests, recovering and/or enriching soils and in general improving year-round crop production.
The #Quinoa4Med consortium pursues three main objectives:
Breeding and introducing multipurpose quinoa varieties that are better adapted to saline, marginal soils in the Mediterranean region, withstand climate change, reduce post-harvest processing and enrich plant diversity for sustainable agricultural management.
Establish waste-free production chains for quinoa that provide affordable gluten-free food for people suffering from gluten intolerances and other non-food products (animal feed, biochar, cosmetics).
Advice, support and networking opportunities for stakeholders.
For more information and keep updated on our activities, check the #Q4M webpage: quinoa4med.uni-hohenheim.de and follow the project on Twitter, Facebook, and Instagram @quinoa4med.