XX Semana de la Ciencia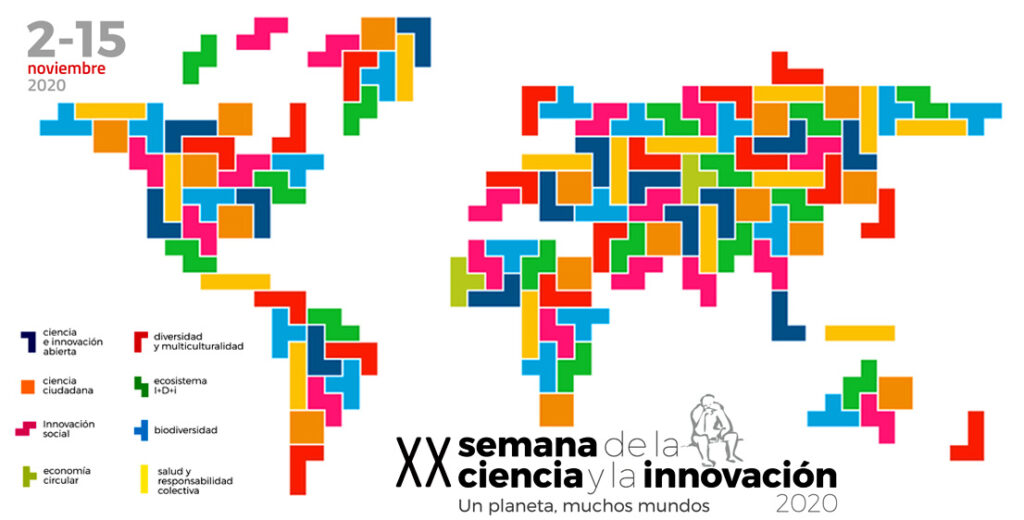 Like in the years before, our lab will actively contribute to the Science Week activities of the UPM / CBGP. The Science week is organised by the Counsel of Science, Universities and Innovation of the Community of Madrid through their Foundation for Knowledge madri+d. In this year's edition, the event highlights the topics Citizen Science, Objectives of Sustainable Development, the COVID-19 disease, as well as the commemoration of the International Year of Plant Health.
On November 10th, Stephan will contribute an online talk with the title:
"Escondidas fuerzas universales en ecosistemas vegetales"
The event aims at promoting the active participation of citizens in scientific practice, and involve the general society in production of knowledge and public debate, as an additional part of the system.
See the full program at the website of the CBGP: Program 3rd and 10th of November
You can find the video here, or on the YouTube channel of the CBGP: